Why Should You Consider GST Software For Your Business?

Why should you consider GST Software for your business?
Consider GST Software For Your Business: Every business owner be it big or small might be aware of new tax regime enrolled in the country. Though GST is 5 months old in the country, business owners are struggling to handle. GST filing be it generating invoices or filing tax returns. This is the juncture where GST software has become very important for the business owners to simplify their tax filing issues. Long time
being spent by the business owners in filing the tax returns can now be utilized for something more productive.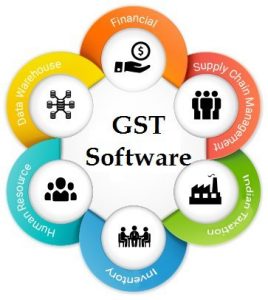 Ease of Filing Data
Be it before implementation of GST or after implementation, many business owners rely on accounting software to handling their finances. This earlier accounting system has a few complexities to handle while filing returns. With the introduction of GST software in the market, the business owner will no longer find it difficult to calculate GST taxes. The software facilities registration and filing of the complex data easy in just a few clicks. The new GST regime compels the business owner to file the taxes through government registered vendors only and this GST software makes the job of the business owner easy in filing returns to online government portal.
Invoicing made simple
While business owners are still struggling to understand the tax implications of GST, compiling
the invoices for business can be challenging. GST software can be an effective tool to make
invoicing not only simple but also easy for the industries like restaurants that sell both products
and services. They need not struggle to calculate the taxes for the products and services
differently. Everything happens just in few clicks.
Error-free
Prior to the implementation of GST, the manual filing of the taxes was prevalent giving a scope
for errors. With the implementation of Goods and service tax regime and using GST software,
all the invoices are automated thereby minimizing the chances of errors. By using the software
for raising invoices and filing taxes, your business will no longer be in the trouble of handling
errors and miscalculations.
Data Security & Easy Retrieval
Security and quick retrieval of the financial data is very important for the business organizations to sustain and survive in the market. Using GST software will enable you to save the data online safely and the best part is you can access the software from anywhere be it a computer, mobile or tablet. All you need to have is good internet connectivity and device to access the same.